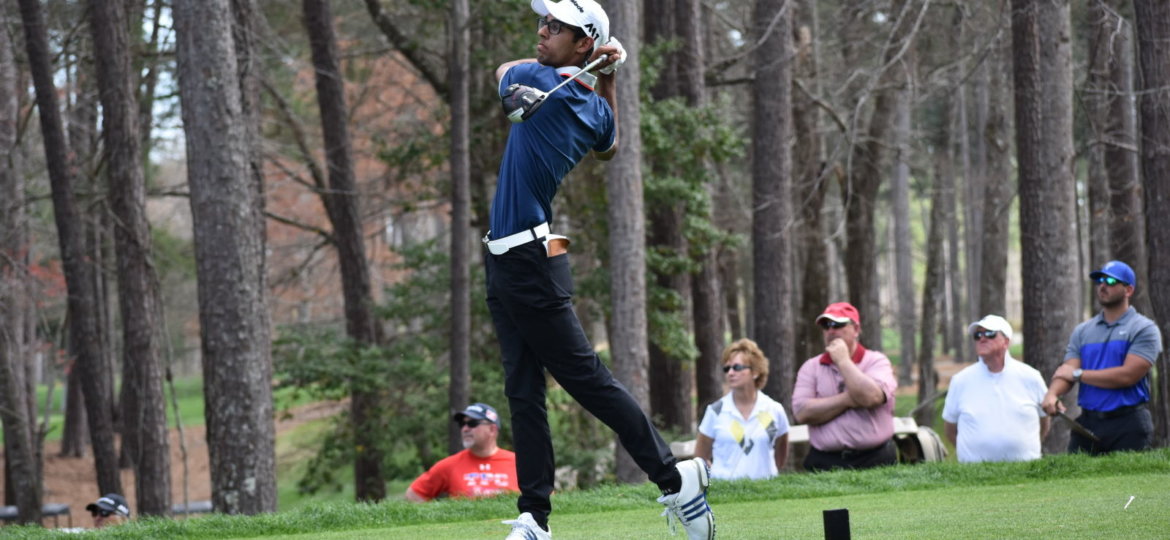 The Dustin Johnson World Junior Golf Championship launched with the goal of making the event one of the nation's premier tournaments, and three years in, it might be ahead of schedule.
The Junior Invitational at Sage Valley is regarded by many as America's most prestigious youth event, and three of the top four finishers at this year's tournament were DJ World Junior alums.
Akshay Bhatia, who won at Sage Valley, finished tied for second this year at TPC Myrtle Beach. Third place Sage Valley finishers Trent Phillips, 2017 champion, and Robin Williams were also among the six DJ alums that played in the event.
The victory at Sage Valley wasn't without considerable drama for Bhatia. He shot a 4-under 68 in the opening round, a score that would've been much better if not for incurring a two-stroke penalty for using a laser range finder, something the event doesn't allow.
Bhatia birdied the 13th and 14th during Saturday's final round, giving him enough cushion to hold off second place finisher Frankie Capan by a stroke, despite closing with three consecutive bogeys. Bhatia was 2-under for the event.
Congratulations to Akshay and best of luck to all our Dustin Johnson World Junior Golf Championship alums as they head into the heart of their spring and summer seasons.
This year's DJ World Junior winner Michael Brennan vaulted to No. 40 in Golfweek's junior boys rankings, based on the strength of his victory in Myrtle Beach. Brennan, the reigning Virginia State Golf Association Junior Boys Golfer of the Year, has built an impressive resume largely on the strength of his stellar play in VSGA events.
Bhatia's victory at Sage Valley will propel him well above his current No. 6 position in the Golfweek rankings.