The Dustin Johnson World Junior Presented by LA Golf

March 4 - 6, 2022
The 7th annual Dustin Johnson World Junior Golf Championship Presented by LA Golf is proud to host an international field comprised of the game's best junior golfers. The tournament, for Boys and Girls ages 13-18, will feature 90 players from around the world and will be played at TPC Myrtle Beach on March 4 – 6, 2022.
With the support of Johnson, the #1 ranked player in the World for over 2 years, the tournament will provide participants a PGA Tour-like experience, and the chance to test themselves against premier players from across the globe.
TPC Myrtle Beach, which was home to the Senior PGA Tour Championship & 2019 NCAA Men's Regionals, was built with the idea of hosting Tour-level events, and Dustin Johnson World Junior Championship Presented by LA Golf participants will be the beneficiaries. From names on their lockers to placards on the range and live scoring throughout the property, the tournament will provide players an experience similar to what DJ enjoys on Tour.
The early Spring date, which will take advantage of Myrtle Beach's sub-tropical climate, will give juniors a chance to jump-start their season at one of the best events on the calendar.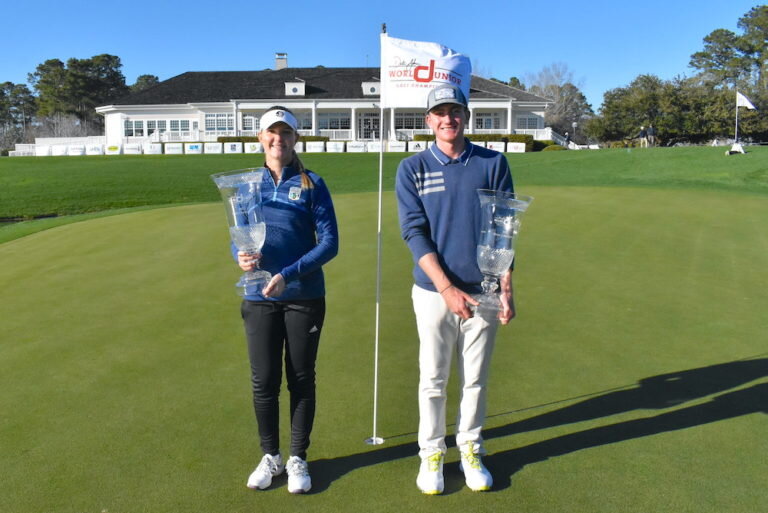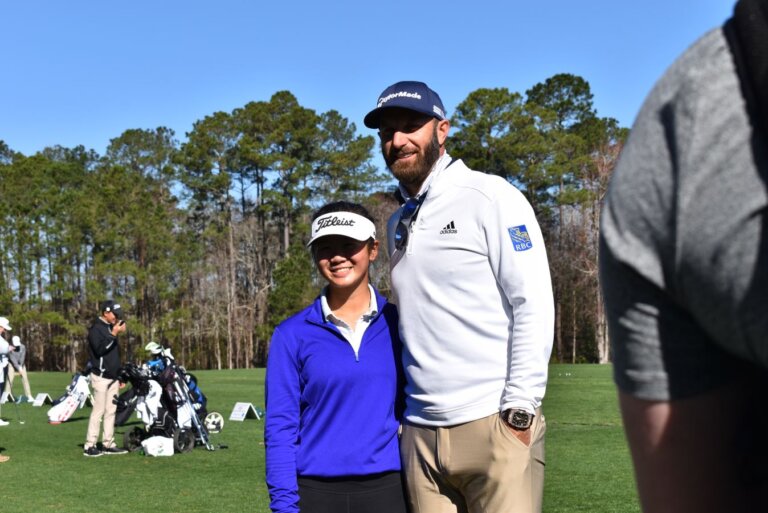 Established in 2016, the Dustin Johnson World Junior Presented by LA Golf provides junior golfers a PGA TOUR style experience. From the southern hospitality of TPC Myrtle Beach to the championship conditions and competition. Alumni of the tournament have gone on to play PGA TOUR events, Walker Cups, U.S. Women's Opens in addition to hoisting some of the games most coveted junior trophies.
Heading into the events' 7th year of play, Dustin Johnson along with the Dustin Johnson Golf School, Founders Golf International,  TPC Myrtle Beach & Golf Tourism Solutions are proud to put forth an amazing experience for junior golfers from all walks of life.
2022 Eligibility Criteria
ELIGIBILITY: Entries are open to both male and female amateur golfers who are 13 – 18 years old as of the first round of tournament play. Special exemptions may be granted for those under 13 meeting criteria. All players must conform to the USGA Rules of Amateur Status as specified in the USGA Rules of Golf. The tournament committee reserves the right to decline any participant. The Dustin Johnson World Junior committee reserves the right to review the selection criteria and make changes as needed on a continual basis. 
APPLICATION TIMELINE: All applications must be submitted by January 4th. A total of 87 selections (approximately 58 boys and 29 girls) will be announced on January 6th based on applicant priority and composite rank within priority if necessary. Meeting a priority is not a guarantee of acceptance. IE: Assuming more than 87 applicants meet a priority as of January 4th, selections will be made based on a composite rank within priority. Should withdrawals occur, selections will be made on a weekly basis to applicants meeting a criteria until the field is complete. 
Nicholas Dunlap
2021 Champion
Tyler Wilkes
2020 Champion
Akshay Bhatia
2019 Champion
Michael Brennan
2018 Champion
Trent Phillips
2017 Champion
JACqueline Putrino
2021 Champion
Taylor Roberts
2020 Champion
Skylar Thompson
2017 Champion
SCHEDULE
MARCH 3RD: PRACTICE ROUND
All participants are invited to play a complimentary practice round at TPC Myrtle Beach.

9:00 am – 11:00 am – TPC Myrtle Beach
MARCH 4TH: TOURNAMENT ROUND I 
9:00 am – 11:20 am – TPC Myrtle Beach
MARCH 5TH: TOURNAMENT ROUND II
9:00 am – 11:20 am – TPC Myrtle Beach
A 36-hole cut will accept the top 60% of the field (pending final participant count). 
MARCH 6TH: TOURNAMENT ROUND III
8:00 am – 10:20 am – TPC Myrtle Beach
All times are subject to change due to weather. The tournament will not conclude beyond March 6th for any reason. 
GENERAL
RANKINGS / EXEMPTIONS
TRAVEL INFO
QUALIFIER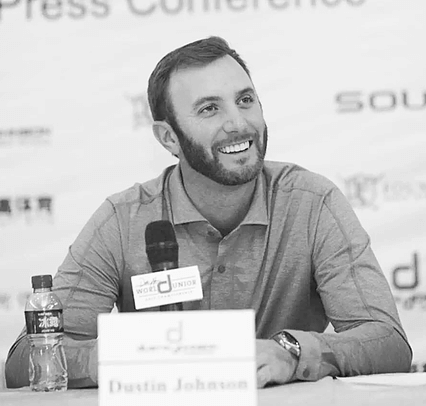 PRESIDENT / DUSTIN JOHNSON FOUNDATION
PGA Tour professional Dustin Johnson is a two-time Major Champion, and 24-time PGA Tour champion. Winner of the 2016 US Open, as well as the 2020 Masters Invitational, tournament host Dustin Johnson has made it his goal to offer junior golfers the highest quality tournament experience available year in and year out. While many know of his achievements on the golf course, Dustin's commitment to junior golf and growing the game is just as inspiring.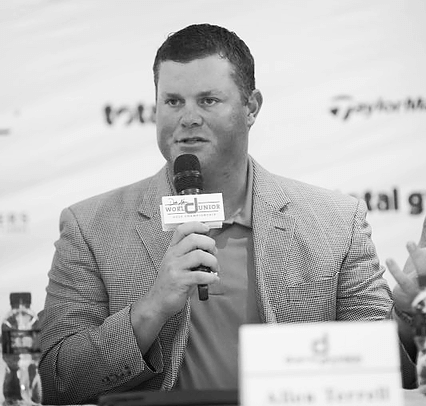 VICE PRESIDENT / DUSTIN JOHNSON FOUNDATION
Allen Terrell is a world leader in junior golf, amateur and TOUR player development. With nearly 20 years of player development experience, Terrell has coached and developed over 300 college golfers in his career. He has coached All-Americans, PGA TOUR and European Tour winners. Allen leads the Tournament Committee at the Dustin Johnson World Junior Golf Championship.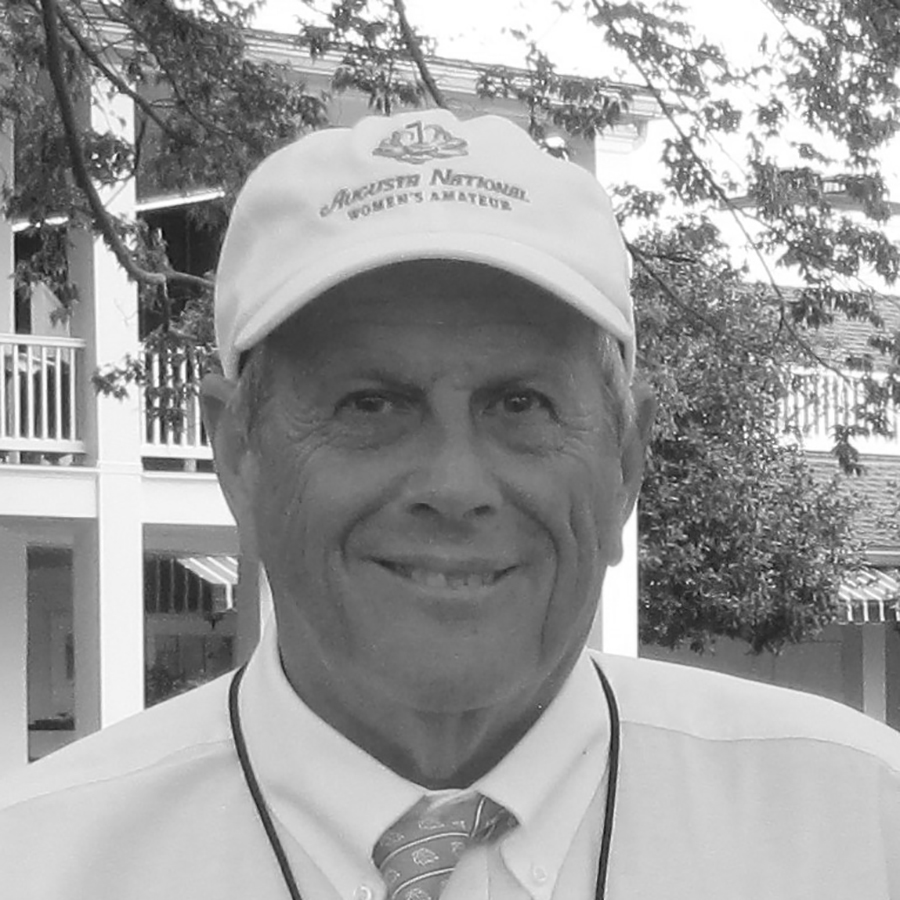 Leading the way for the Dustin Johnson World Junior Golf Championship's rules and competition is Carolinas native, Donnie Bowers. With over 27 US Open and US Womens Opens under his belt, as well as his most recent work at Augusta National's ANWA, Donnie is an incredible asset in executing our top level elite junior championship.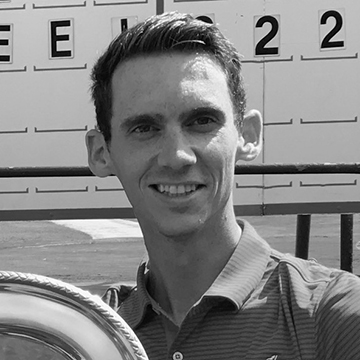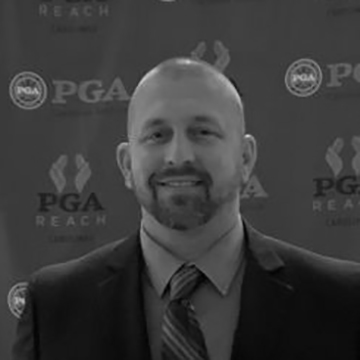 HOST GOLF PROFESSIONAL / TPC MYRTLE BEACH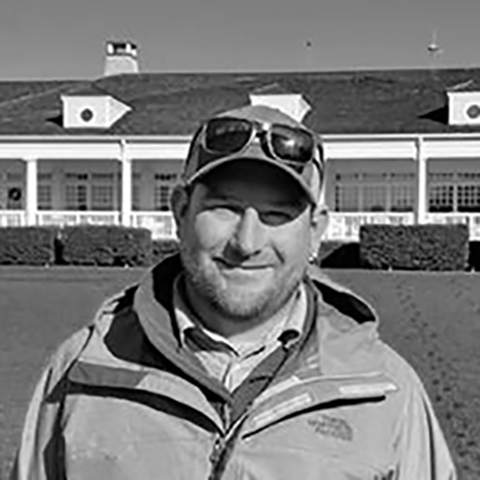 HOST SUPERINTENDENT / TPC MYRTLE BEACH