Elite Field for Dustin Johnson World Junior Bolstered by Early Commitments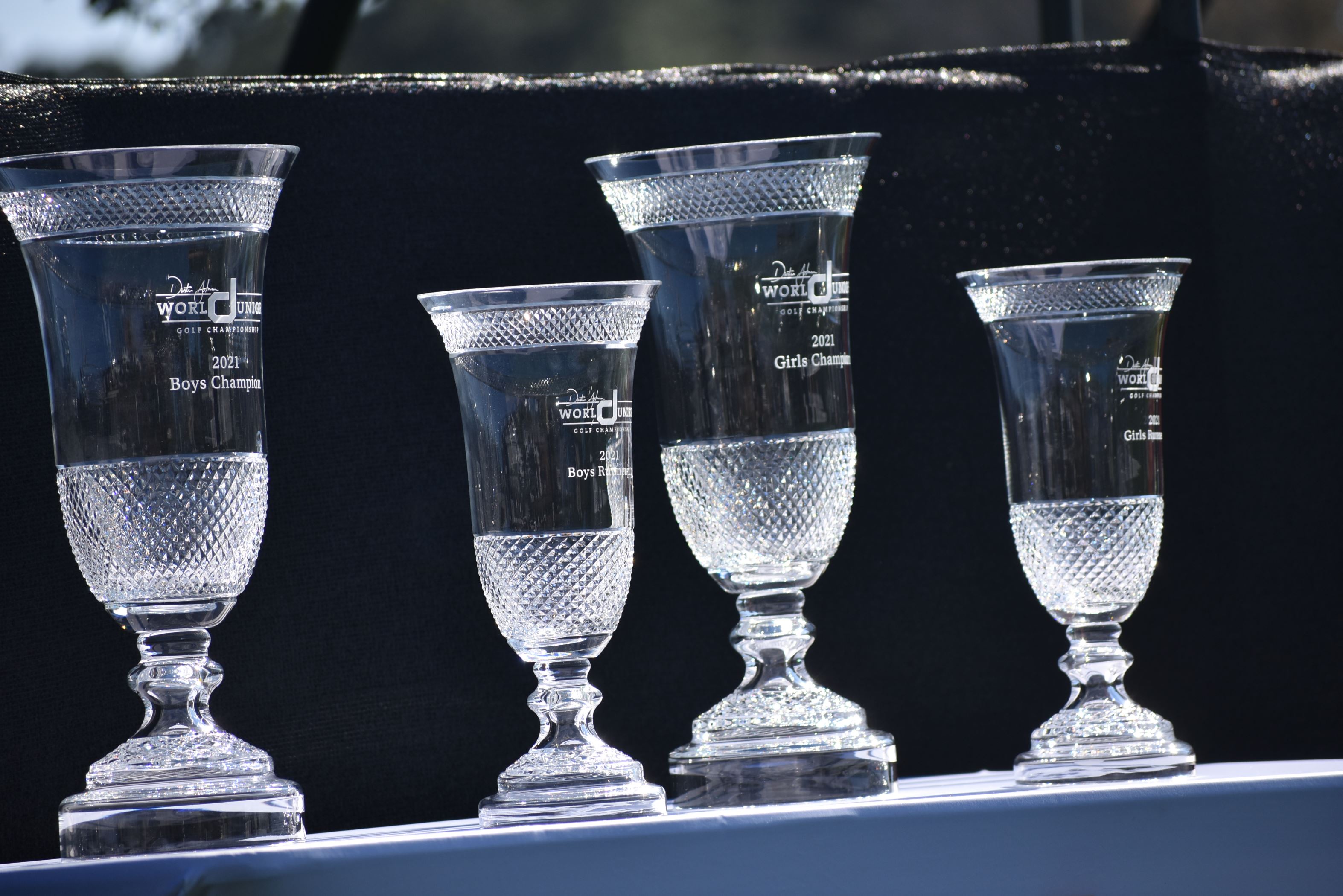 By Dylan Hoffman
With the 2022 season just beginning for the world's top junior golfers, all eyes will soon turn to Myrtle Beach for the 7th Annual Dustin Johnson World Junior Golf Championship presented by LA Golf. The three-day tournament, held annually at TPC Myrtle Beach, is set to take place March 4-6, 2022.
The Dustin Johnson World Junior annually attracts many of the world's elite golfers ages 18 and under, with tournament alumni including Akshay Bhatia, now playing professionally with numerous PGA TOUR starts already to his credit including the 2021 U.S. Open; and 2021 U.S. Women's Amateur Champion Jensen Castle. This year's field, which will once more include 90 of the world's top junior competitors, is already shaping up as one of the event's strongest ever.
Making a return to the event and looking to build off his top five finish in Myrtle Beach in 2021 is Ben James. With a World Amateur Golf Ranking (WAGR) of 184, James is one of the best players currently on the junior golf circuit. The Milford, CT product is coming off of a very strong 2021 season where he tallied five wins, including the prestigious Junior Players Championship at TPC Sawgrass. He also finished the season with ten top ten finishes including runner-up finishes at the Boy's Junior PGA Championship and the Connecticut Open.  
Among other top boys' division competitors committed to play in 2022 is Filip Jakubcik of the Czech Republic, whose WAGR of 176 makes him the current top-ranked player in the field for that category. Jakubcik's success over the past few years makes him a serious contender at TPC Myrtle Beach, bolstering an outstanding junior resume with nine worldwide wins and 17 top-10 finishes since the start of 2020 including wins at the 2021 Sean Foley Performance Junior Championship and 2021 Czech International Amateur Championship.
Joining Jakubcik as a top contender is 2018 Carolinas Junior Boys' Player of the Year Jonathan Griz, who returns to the DJ World Junior after posting top-25 finishes at TPC Myrtle Beach each of the past two years. Griz looks to hoist the winner's trophy here to go along with his 2020 victories at the prestigious North and South Junior Amateur and South Carolina Amateur Championship. The Hilton Head Island product also found success in 2021 at multiple USGA championships, finishing inside the top five of the U.S. Junior Amateur Championship at The Country Club of North Carolina and reaching the round of 64 in the U.S. Amateur Championship at Oakmont Country Club.
Another big name in junior golf set to return to Myrtle Beach is Luke Clanton, the Florida State commit who has made a habit of finding the top end of the leaderboard at "The DJ" with runner-up finishes here in both 2019 and 2021. Clanton won the 2020 Arnold Palmer Invitational Junior and finish third at the 2021 U.S. Junior Amateur Championship, and with impressive WAGR (562) and Golfweek Junior (4) rankings it would be no surprise to see the Miami Lakes, Florida native near the top of the leaderboard yet again in 2022.
The girls' division shapes up to be just as competitive, as McKinney, Texas native Avery Zweig leads the current field with a WAGR ranking of 124. The class of 2025 competitor is no stranger to pressure-packed events, with one of her four wins in 2021 coming at the Diamond Resorts ANNIKA Invitational presented by Rolex. Zweig posted a top 10 finish at the 2021 U.S. Girls' Junior and top 20 result at the 2021 Girls Junior PGA Championship, and was also a member of Team USA in the 2021 PING Junior Solheim Cup.
Gianna Clemente of Warren, Ohio comes in with a WAGR ranking of 312, and enters the 2022 season looking to cap a highly successful two-year stretch with a DJ World Junior title. Her resume boasts six wins including the 2020 Coca Cola Junior Championship at Boyne Highlands and the 2021 PING Invitational. Clemente has also notched top 10 finishes each of the past two years at The Dixie Amateur, and returns to TPC Myrtle Beach in March looking to build upon her fifth-place finish here in 2021 that included a three-stroke lead after Round 1.
Defending champion Jacqueline Putrino is set to return, with her DJ World Junior title one of five top 10 finishes she posted in a strong 2021 campaign. With a WAGR ranking of 630, the Sarasota, Florida native also won the 2020 Sean Foley Performance Junior Championship and participated in the 2020 U.S. Women's Amateur Championship. With three victories and nine top 10 showings in her last 20 events, Putrino looks to join Alexa Pano (2018-2019) as the DJ World Junior's only back-to-back champions.