Gene Zeigler, Alexa Pano Enjoy One Shot Leads After First Round of Dustin Johnson World Junior Golf Championship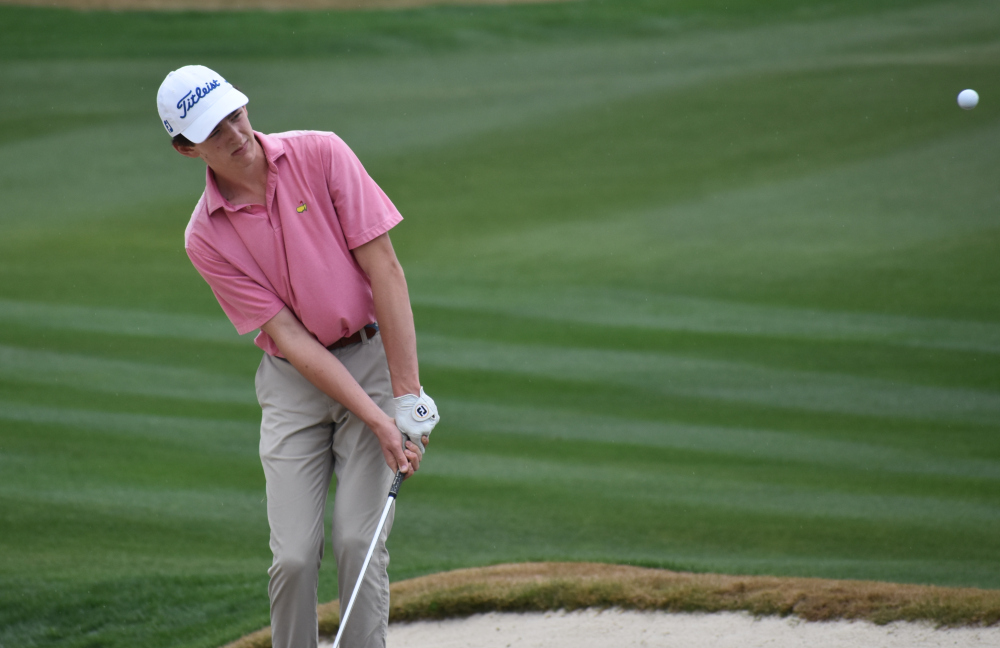 MYRTLE BEACH, S.C. – Gene Zeigler (Florence, S.C.)  birdied seven of nine holes during a torrid stretch en route to a 5-under par 67, good for the first-round lead at the fourth annual Dustin Johnson World Junior Golf Championship at TPC Myrtle Beach.
Defending champion Alexa Pano, America's third-ranked junior girl, shot a bogey-free 69 and leads second place Latanna Stone by a stroke in the girls event.
[FULL LEADERBOARD: BOYS, GIRLS]
Zeigler is the second-ranked boy in South Carolina, but with 28 of the top 100 juniors in America, including No. 1 Akshay Bhatia, in the field, he wasn't among the pre-tournament favorites.
Zeigler bogeyed the opening hole but caught fire midway through the front nine. He birdied the fourth hole and after making par on No. 5, made five consecutive birdies. A par on 11, followed by another birdie on the short par 4 12th hole, completed his streak.
Zeigler played the final six holes in even par.
The South Carolinian played an outstanding round, but his lead is hardly a comfortable one. Tyler Guo (Irvine, Calif.) and Luke Clanton (Miami Lakes, Fla.) each shot 68 and are only one-stroke back. Bhatia, defending champion Michael Brennan and North Carolina signee Austin Greaser are lurking just two strokes off the lead.
But a rainy Friday afternoon belonged to Zeigler, who credited his iron play for leaving him with a series of short putts.
"I was just trying to play conservative and I had some short irons and the hole started looking bigger and bigger putting it," Zeigler said. "My first birdie was six inches from the hole and everything else was from within 15 feet."
The girls field isn't as tightly grouped, but there are six players within four shots of Pano after the opening round.
TPC Myrtle Beach played 6,997 yards from the tips for the boys. The course played 6,055 yards for the girls.
The Dustin Johnson World Junior Golf Championship is a 54-hole college style event that has quickly grown into one of the top junior events in America.    
With Johnson's support, the tournament provides players a PGA Tour-like experience, and the opportunity to test themselves against a premier field.
A significant part of the event's appeal is TPC Myrtle Beach, one of the Grand Strand's most decorated layouts. TPC Myrtle Beach has hosted the Senior PGA Tour Championship and been ranked among "America's 100 Greatest Public Courses" by Golf Digest, making it an ideal venue to test golf's rising young stars.
The Dustin Johnson World Junior Golf Championship is being sponsored by Founders Group International, the Dustin Johnson Golf School, and Golf Tourism Solutions.
Johnson's involvement with the tournament reflects his long-time commitment to junior golf, particularly in South Carolina, where he grew into one of the world's best players. Through the Dustin Johnson Foundation, which is headquartered in Myrtle Beach, Johnson has donated more than $500,000 to junior golf, sponsoring numerous events throughout the state and helping cover entry costs for kids who need financial assistance.