Bailey Shoemaker, Ben James Carry Multi-Shot Leads Into Final Round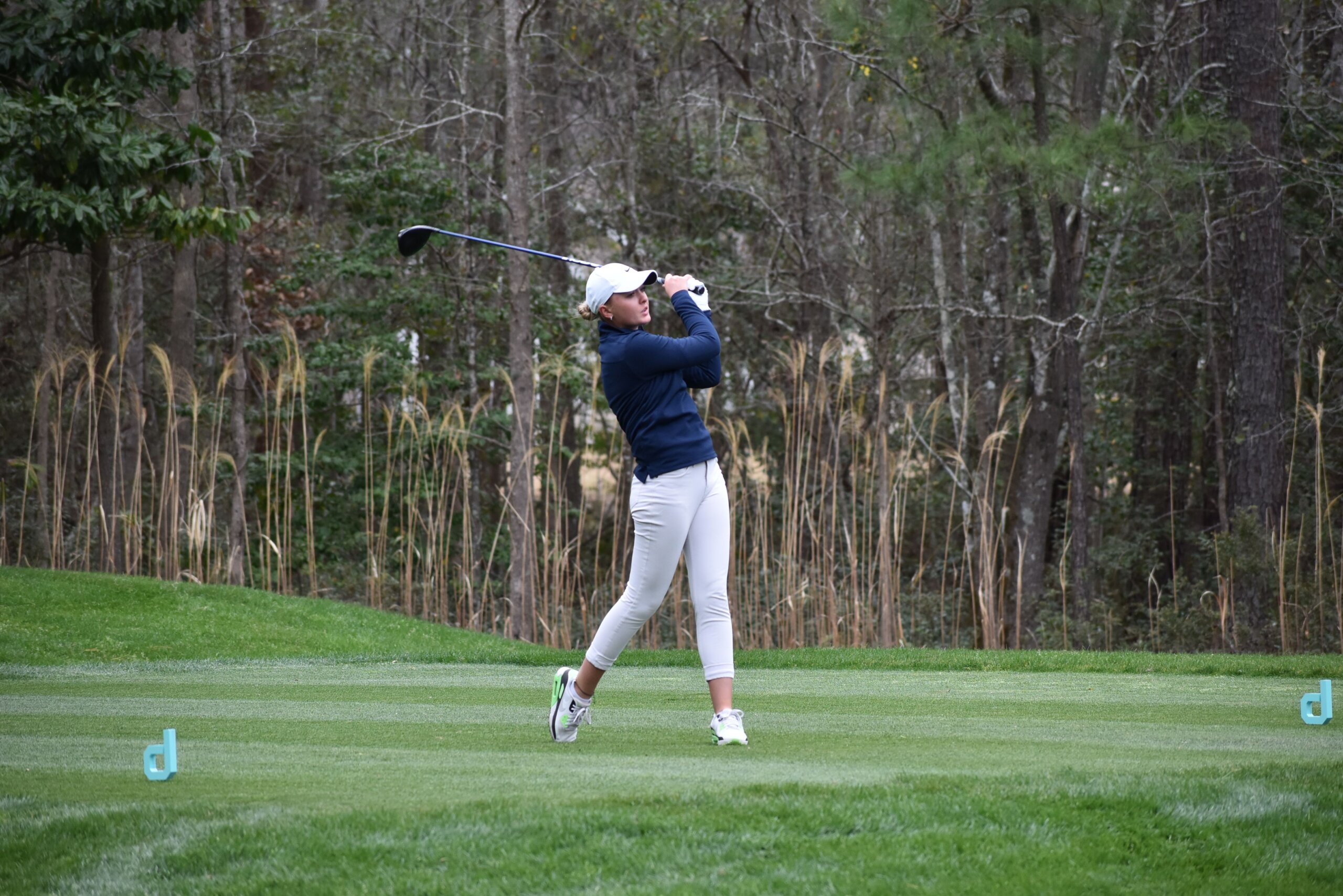 Ben James (Milford, Conn.), who set a new 36-hole tournament scoring record, and Bailey Shoemaker (Dade City, Fla.), America's third-ranked junior girl, will take multi-shot leads into Sunday's final round of the Dustin Johnson World Junior Golf Championship at TPC Myrtle Beach.
James, a University of Virginia signee and the No. 1 junior boy in America, shot his second consecutive 67, pushing him to 10-under par for the event, three shots clear of Caleb Surratt (Indian Trail, N.C.). His two-day total of 134 is three strokes better than the previous record of 137, held by Akshay Bhatia and Maxwell Ford.
As well as James played, Surratt was the story of the day, firing a tournament record 65 to storm into second place at 7-under par. A University of Tennessee signee, Surratt birdied the first three holes and closed with an eagle on TPC's dramatic, par 5 18th, positioning himself to make a run at the coveted title.
Rylan Shim (Centreville, Va.) shot a second round 70 and is in third place at 6-under par.
Shoemaker, who began the day trailing Katie Cranston (Oakville, Ont., Canada) by a stroke, made four birdies en route to carding a 70, pushing her two-day total to 5-under par, four strokes clear of Cranston.
After Shoemaker made double bogey on the par 4 10th, the only blemish on her card, Cranston led by one-stroke, but she bogeyed four consecutive holes beginning at No. 13, allowing Shoemaker to take control.
Nicole Gal (Oakville, Ont., Canada) is in third place at 1-over for the tournament.
_
A 54-hole, college-style event, the Dustin Johnson World Junior Golf Championship features boys and girls tournaments and the 90-player field (60 boys, 30 girls) includes 70 top 100 juniors.
The boys field, which has 44 top 100 players, is headlined by James, No. 2 Caleb Surratt and No. 4 Luke Clanton (Hialeah, Fla.). All three players are seniors and have signed to play collegiate golf – James at the University of Virginia, Surratt at the University of Tennesee, and Clanton at Florida State University.
The girls field is led by junior Bailey Shoemaker (Dade City, Fla.), America's third-ranked girl and No. 13 Gianna Clemente (Warren, Ohio).
With the support of Johnson, the top-ranked golfer in the world, the tournament provides players a PGA Tour-like experience and the opportunity to test themselves against some of the game's best juniors.
A significant part of the event's appeal is TPC Myrtle Beach, one of the Grand Strand's most decorated layouts. TPC Myrtle Beach has hosted the Senior PGA Tour Championship and been ranked among "America's 100 Greatest Public Courses" by Golf Digest, making it an ideal venue to test golf's rising young stars.
The event's past boys champions are: 2016 – Blake Taylor (East Carolina), 2017 – Trent Phillips (Georgia), 2018 – Michael Brennan (Wake Forest), 2019 – Akshay Bhatia, 2020 – Tyler Wilkes (Florida), 2021 – Nicholas Dunlap. The previous girls winners are: 2016 – Delaney Shah (Louisville), 2017 – Skylar Thompson (Ohio State), 2017, 2018 – Alex Pano, 2020 – Taylor Roberts (Florida State), 2021 – Jacqueline Putrino.
Johnson's involvement with the tournament reflects his long-time commitment to junior golf, particularly in South Carolina, where he grew into one of the world's best players. Through the Dustin Johnson Foundation, which is headquartered in Myrtle Beach, Johnson has donated more than $500,000 to junior golf, sponsoring numerous events throughout the state and helping cover entry costs for kids who need financial assistance.
The Dustin Johnson World Junior Golf Championship is being sponsored by Founders Group International, the Dustin Johnson Golf School, and Golf Tourism Solutions.